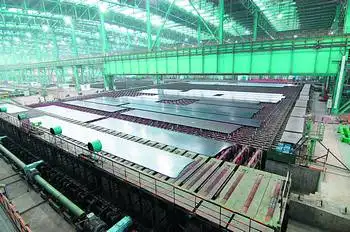 The "first span in Asia" – Nansha port railway bridge across hongqili watercourse, built with the help of Valin Xianggang high-quality bridge steel plate, has completed the track laying of the whole line and has been opened to traffic.
It is understood that the main bridge of the bridge is located downstream of the intersection of lower Hengli waterway and hongqili waterway in the Pearl River Delta. It is nearly 100 meters from the vault to the water surface, which is equivalent to 33 stories high. The main bridge adopts the flexible arch technology of steel truss beam with double main spans. The rigid truss beam and flexible arch rib are connected by suspenders to form a strong composite system. The total length of the whole bridge is 998.8m, and the span of double main span is 360 meters. It is the largest bridge of the same type in China.
The bridge adopts ballastless track structure, which is the first time to adopt slab track Ballastless open deck on long-span bridges in China. Compared with the traditional ballast bridge deck, it not only reduces the weight of bridge deck pavement, so the whole bridge saves 17% of steel consumption, but also avoids ballast splashing, making the train more stable, safer, more durable and longer service life.
The bridge is close to the sea entrance and is greatly affected by tides and typhoons. Therefore, the requirements for steel plate materials are extremely strict. It should not only have strong impact resistance, but also be able to withstand the extremely cold weather of minus 40 ℃. Valin Xianggang 370qe bridge steel plate has been highly praised by users for its excellent quality and fast delivery service.